Piano Studio of Rachel Bussey
B.M. in Piano Performance, Northwestern University
Graduate studies in Piano Performance, Indiana University
Certified Taubman Instructor, the Golandsky Institute
Welcome!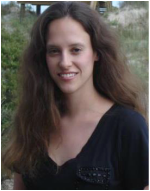 I offer private piano lessons in Doylestown, PA to students of all ages. Through my work with the Taubman Approach, I focus on ensuring that students develop a healthy physical relationship with the piano. The Taubman Approach promotes a physical ease in playing, frees students from technical limitations, facilitates learning, and provides students with the tools they need for artistic expression. The Taubman Approach is also well-known for its remarkable ability to heal and prevent repetitive strain injuries at the piano, and has saved the careers of countless pianists and students from around the world, including myself.

"When musicians are injured, they are often offered strategies for recovery that include physical therapy, treatment of pain, and reduction in continuous time practicing. While these approaches can aid in recovery from injury, they do not address the root causes of musicians' injuries: deep-seated technical and postural habits that lead to maladaptive playing patterns that can cause muscular strain or neurological injury. The Taubman approach is a comprehensive method that precisely addresses these root causes of injury, leading not only to recovery, but to prevention of further injury. The student eliminates old 'bad habits' through a practical and detailed approach to solving technical and musical aspects of practice and performance, resulting in an ease and fluidity of playing. But the Taubman approach goes beyond mere injury recovery and prevention: it provides the framework for the development of musical virtuosity and provides a clear path for achieving it. When watching great musicians play, one often marvels at their technical and musical effortlessness. The Taubman approach provides the means for achieving that effortlessness with your own hands."

-Aaron Berkowitz, M.D., Ph.D
Department of Neurology
Brigham and Women's Hospital
Harvard Medical School

My teaching philosophy centers on making piano study fun and engaging for each student while providing a well-rounded musical education. This includes developing good reading skills, aural skills, and knowledge of music theory. I enjoy tailoring the repertoire and focus of my lessons to suit each student's interests, and regularly teach music covering a variety of styles.

I strive to create a nurturing and supportive environment. Music study requires practice, but more importantly it requires passion. I hope to instill a life-long love of music in my students through my encouraging approach and enthusiasm for the piano.



---